I'd anticipated Bri and Andrew's wedding all year, especially after they killed it during their engagement session back in the spring (view it here). I know there are moments I've left out, but I have to take this opportunity to list off a few of my favorite, favorite things that these two incorporated into their wedding. Then I'll let the photos speak for themselves.
|| Bri and Andrew wrote their own vows and then read them to each other in place of a first look. They passed a tissue back and forth to each other from around the corner. The love they showered on their family and friends, and vice versa, had me tearing up multiple times throughout the day. They made a point to hire vendors who they would consider friends by the end of the process. They did a glow stick tunnel exit that led them to their getaway uber. No one cared that it was raining, everyone was just happy to see them off. Everyone danced so hard during the reception that they literally broke the floor. I included photo evidence of the split in the floorboards, filled with glowsticks. The bride, her sister and their mom showed off their matching tattoos. I got to catch up with a past bride and groom who I adore. The bridal party was down for being silly and having fun during their photos. The bridesmaids gave me all of the drama and sass and fulfilled all my vogue dreams. Bri and Andrew's french bulldogs were part of the getting ready process and they had little outfits of their own. Bri did a first look with her dad. He put a lucky penny in her shoe. Andrew's brother took everyone on a trip down memory lane with his toast and made everyone cry. Their friends wrote a beautiful poem that was recited during the ceremony. The boys all got down on their knees surrounding Bri and performed a song during the reception, and Bri and her girls got really, really into It Ain't Me by Selena Gomez. Bri got low playing air guitar during Pour Some Sugar on Me and it was the best thing I've ever seen. All the guys' shirts were ripped open, and any glowsticks that hadn't rolled their way into the floorboards were stuffed into everyone's clothes by the end of the dancing. I saw at least three people thrown into the air on the dance floor. Again, I know I left some moments out, but that's because the entire day was filled with 'em. The best moments, of course, were between Bri and Andrew, and being a witness to that made me fall so hard in love with my job once again, so for that I'm so thankful. || So buckle up, this is a long post, but worth seeing through to the end.
Bri and Andrew, it was a dream to document this chapter of your love story. I adore you two, congratulations!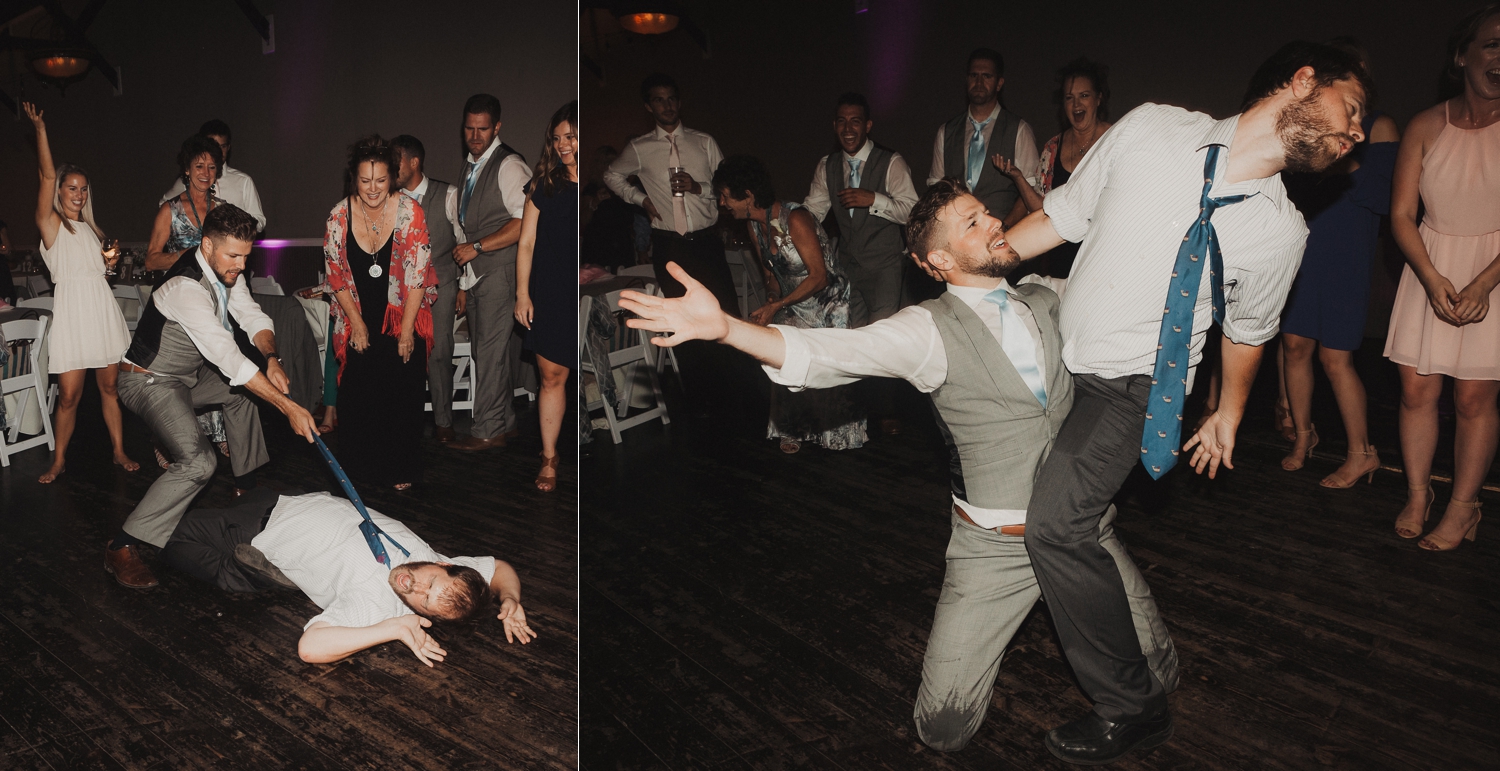 V e n d o r s
Second Shooter - Milo Dowling
Venue - Hidden Meadows, Snohomish WA
Cake - Karol Brossel
Floral - Distinctive Design Flowers
Caterer - Wooden Spoon
Video - Andrew Franks
Bridal Makeup - Elle Lavine, Chrimatique Salon
Bridesmaids - Brianna Werre, Belle de Bria
DJ - Jason Taylor
Dress - Blush by Hayley Paige